Results for distributors in: Mexico City
-Transforming Technologies Mexico Team-
Roger Smith – Mexico Business Development Manager
Ivan Pena – Mexico Sales Manager

Jordan Wakeland – USA Factory Support
Allkey Internacional México, S.A. de C.V.
Allkey Mexico manufactures and markets antistatic and cleanroom products (ESD).
For 20 years, Mexico has been the headquarters of Allkey International in the Americas and thanks to its strategic location, we have had the opportunity to present and promote Allkey's proposals in North America and Latin America.
Allkey Mexico is committed to provide competitive products and services that exceed the quality and price standards of our customers.
Calle 10 de Diciembre #804, Col. Granjas
Cuernavaca, Morelos 62460 Mexico
ventas@allkeymexico.com
DIASA
With more than 20 years of experience in the market and with the technical support of our suppliers we offer you guarantee on our products, compliance on promised dates and we also offer free ESD courses for your operators, courses for maintenance and proper use of the equipment that they require.
We count on the majority of products of continuous consumption, with merchandise in stock for immediate deliveries under the protection of an open purchase order from our customers to always have their merchandise with the information of their minimums and maximums.
In DIASA all our clients are important, that is why we are committed to offer a 100% personalized service.
compras@diasa.com.mx
Estatec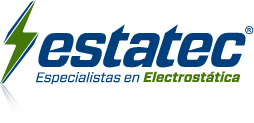 Our company was established in 1998 and located in the metropolitan area of Guadalajara City. We are dedicated to the development, production and marketing of products for the control and protection against electrostatic discharge.
Estatec serves the electronics, automotive and medical industries. Our commitment is to manufacture and distribute products that satisfy the needs of our customers. The company offers technical advice on our products; we are backed by competent staff and a process of continuous improvement of the Quality Management System.
Estatec is part of Denker group, vertically integrated companies that manufactures its products creating strong synergy between them, allowing international presence of our products and services.
ventas@estatec.com
Hisco
Why choose Hisco? Quality products from trusted brands, local inventory in over 30 locations in North America, technical sales force, documented cost savings, and supply chain solutions are only a few reasons why Hisco should be your choice for mission-critical materials.
6650 Concord Park Drive
Houston, TX 77040
P: 877-447-2650
Techni-Tool
For more than 50 years, Techni-Tool has been a leading provider of state-of-the- art products, innovative solutions and outstanding service to customers in the electronics production, telecommunications, and medical services industries. We take pride in the depth, scope, and quality of the items that we offer, including test equipment, tool kits, soldering supplies, ESD products, chemicals, hand tools, and more, available through our catalogs, website, and direct sales force.
1547 N. Trooper Rd. PO Box 1117
Worcester, PA 19490
East Coast:
Sales: (800)-832-4866
Fax: (800)-854-8665

West Coast:
Sales: (800)-492-7726
Fax: (858)-679-8909
Test Equity de Mexico
TestEquity's Account Executives are specialists in electronic test equipment who can help a customer decide on what specific model or product will best meet their needs. Providing a high degree of customer assistance contributes significantly to generating long-lasting customer relationships, repeat purchases, and referrals.
P: 800-950-3457
F: 805-498-3733

Representatives in: Ciudad Juarez, Queretaro,Tijuana, Rio Grande Valley, Guadalajara, Monterrey, BajioSur, Mexicalli, Bajio Norte, Chihuahua, Sonora, and Baja California
Results for sales representatives in: Mexico City
Company
Representative Name
Territory
Phone
No respresentatives are available for your region.