Conflict Mineral Compliance
Conflict Mineral Certificate of Compliance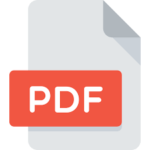 Transforming Technologies' Conflict Mineral  Statement
The provisions of the Section 1502 of the 2010 Dodd-Frank Wall Street Reform and Consumer Protection Act requires that certain companies are to disclose the use of "conflict minerals" in their products (i.e. certain minerals, including tin, tantalum, tungsten and gold, that may have originated in the Democratic Republic of Congo or adjoining countries). While we are not regulated by this Act, we provide this statement to our customers who request our assistance in assessing their "conflict minerals" status.
Based on EICC Conflict Minerals Report Templates obtained from our material suppliers as well as our due diligence in our supply chain, Transforming Technologies has determined that to the best of our knowledge our products are free of Conflict Minerals as defined by Section 1502 of the DoddFrank Wall Street Reform and Consumer Protection Act.
If you have questions regarding the mineral composition of any of our products, please contact Transforming Technologies to get further details.