Green Policy
Transforming Technologies' Green Company Policy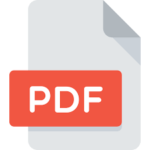 Transforming Technologies recognizes that all businesses can have a direct or indirect impact on their local, regional, and global environment. As a result Transforming Technologies, LLC, has developed a Green Policy in order to minimize their environmental impact.
Efficient Use of Energy
Transforming Technologies and its staff use and purchase energy star-compliant hardware whenever possible.
Encourage Conservation
Transforming Technologies' staff and employees are encouraged to conserve energy whenever possible.
Minimize Waste
Transforming Technologies' staff sends sales quote via email unless the customer specifically requests that the quote be sent using an alternate communication channel. This is done in order to minimize paper waste.
Recycle
All Transforming Technologies employees are encouraged to reuse paper for note-taking where appropriate refurbished equipment or parts are considered.
Telecommuting
Many Transforming Technologies staff members telecommute, to help reduce our corporate carbon emissions.
Community Supported Agriculture
Staff members are encouraged to take part in a Community Supported Agriculture (CSA) program where customers pay local farmers upfront for weekly deliveries of locally grown organic produce.